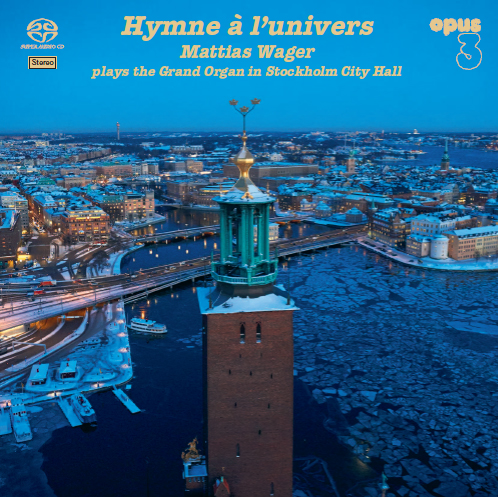 SACD 23002
SACD / Hybrid **
Hymne ā l'univers
---
The Stockholm City Hall is known around the world for housing the Nobel prize banquet.
It is also home to the largest organ in Scandinavia.
On this spectacular instrument, with its 10 000 pipes, Mattias Wager plays French music from the Thirties. The music, by Alain, Jolivet, Bonnal and Duruflé shows the scope and sheer creativity of its time, and its feeling of boundless musical possibilities. With its wealth of sound, the City Hall organ is one of the few instruments that make it possible to really bring out all the colors in this repertoire.
I think we have been able to catch the sounds of the organ and the feeling of this very spacious hall!