Duo Aeternica
Nocturne
---
The program on this record is put together with the ambition to present beautiful
music from 19th and 20th century that also will widen the repertoire for clarinet
and piano. The main part of the music are transcriptions carefully adapted to be
played on the clarinet. All piano parts are original.

We have chosen pieces that in many ways have the same musical language
throughout the CD. That means the listener can listen to recording like to a whole
symphony, where the tonal language is the same, still the music presents many
different tempi, dynamics and expressions.

Three composers are female and three are male and the length of the music of
those two categories are equally disposed at this CD.

Some notes are put together,
a rhythm,
a fabric of sound
and something opens in me

a picture is painted – colours in combination
and the door is opened
It is like a light strip into darkness

César Franck (1822–1890) Belgian-French composer and organist.

Gabriel Fauré (1845–1924) French composer.

Nadia Boulanger (1887–1979) French music teacher, composer and conductor, sister
of Lili Boulanger.

Lili Boulanger (1893–1918) French composer, sister and student of Nadia Boulanger.

Germaine Tailleferre (1892–1983) French composer.

Nino Rota (1911–1979) Italian composer


There is not just one tune
not just one form or phrase

The artistic language is a resistance movement
against simplifications

The art offers all shapes and colours and phrases
like man
mysterious
changeable
greater than anyone can understand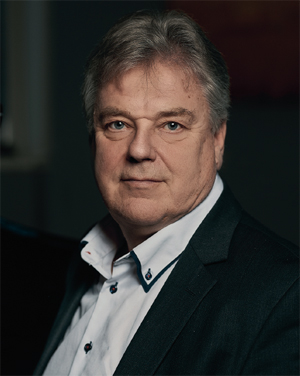 Kjell Fagéus, former principal clarinet at the Royal Opera Orchestra in Stockholm,
is a versatile musician performing chamber music with Sweden's leading musicians and also appearing as a soloist.

He was educated at the Royal Academy of Music in Stockholm and at the Juilliard School of Music in New York.
Fagéus's career has brought him to many countries, he has also presented hundreds of seminars and courses in Artistic Mental Training, recorded CD:s and taken part in radio
productions.

He is the author of the book "Musikaliskt flöde" (Musical Flow), a book on Artistic Mental Training.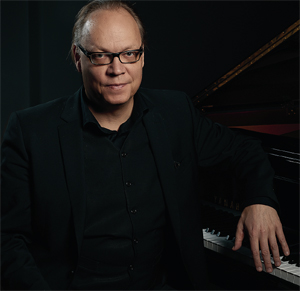 Love Derwinger has given recitals throughout Europe, USA, Canada, Japan, Middle East and South America, and has appeared as soloist with many major orchestras.

He has made over forty recordings on the labels BIS, CPO, Arte Verum and others, including his critically acclaimed performances of the original version of the Grieg Piano Concerto, Max Reger`s Piano Concerto and Wilhelm Stenhammar´s first Piano Concerto.

Derwinger is also active as a writer and his first book "Goodnight" (Dialoger, 2010) was highly appreciated by the press.

His latest book "The Lecture – An Anachronistic Interview with Bach" (Dialoger, 2014) has been presented as a live performance around the country (Sweden) by the author himself.

Duo Aeternica. Fagéus and Derwinger have been working together 25 years with concerts and seminars as a duo and in larger ensembles.
The name comes from the idea that we as musical performers for a short while steps into the flow of the eternal world and power of music. Music is created in the moment and in playing together timing is crucial.